This week see's the release of the latest James Bond movie, Spectre. With the premier taking place last weekend, the latest story in the bond series has received rave reviews – as has the Smartphone accompanying 007 on his latest assignment, but more on that later…
To mark the launch of Spectre, we thought we'd look back at over 50 years of Bond gadgets, specifically the smarter than smartphones that the MI6 agent has used over the decades.
Modern telephone technology has been used within the franchise dating back to From Russia with Love (1963) where Sean Connery was seen using a wired car phone, which was a revolution at the time! Later films saw satellite phones (The Living Daylights, 1987) and even a trap disguised as a BT phone-box (Goldeneye, 1995)
None of these gadgets quite matched those of Bond's Smartphones, with some of which even predicting the future of smartphones!
1: Ericsson JB988 – Tomorrow Never Dies (1997)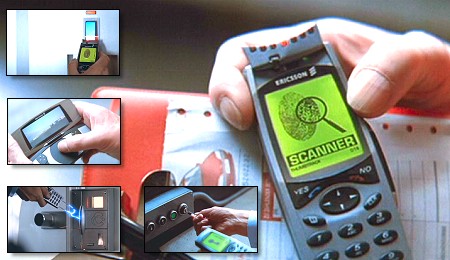 Before teaming up with Sony, the Ericsson JB988 became the first smartphone to make an appearance in the Bond film. Although not realised until 1999, a replica of the mobile phone turned up in the hands of Pierce Brosnan after some high-tech adjustments from Q.
Unlike the actual Ericsson device, 007's JB988 housed a secret 20,000 vault teaser and even predicted the future with a fingerprint scanner on the screen, now common place on the iPhone 6S, Samsung Galaxy S6 and Sony Xperia Z5. Most memorably however, Bond was able to remotely control his BMW 750IL thanks to a secret flip screen. Obviously the real JB988 couldn't drive a car, however it could send faxes… Yeah, look impressed.
2: Sony Ericsson K800I - CASINO ROYALE (2006)
In his first outing as James Bond, Daniel Craig may have lost colleagues Q and Moneypenny, however he was partnered with a Sony Ericsson K899I. The device was a hot mobile phone at the time with a 2 MP camera with autofocus, Xenon Flash for lowlight conditions and the classic BestPic feature, which allows the user to take multiple pictures of a moving object simultaneously and choose to keep the best shot. It was also one of the first mobile phones seen in movies to use a sat-nav feature. It's worth bearing in mind that this was a year before the first iPhone was released worldwide. 
3: Sony Xperia T – SKYFALL (2012)
Although not seen much within the film, Sony launched a huge campaign releasing the Sony Xperia T alongside Skyfall, creating a special Bond Edition. The phone has some high-end specs – including a 4.6" HD Reality Display and 13MP fast-capture camera… with the beautiful locations in Skyfall, you would have thought that Bond could have made use of the latter!
4: Sony Ericsson C902 - Quantum of Solace
Using another Ericsson in the second of the Daniel Craig films, the phone, much like the movie was a pretty lacklustre model. The phone had a 5MP camera, however from the pictures that Bond takes spying on supervillain Mathieu Amalric at the opera house you would think it was more 5K than 5MP… some tampering from Q branch again?
5: Sony Xperia Z5 – Spectre (2015)
Released last month and with a Premium varient coming in November, the Sony Xperia Z5 is certainly a good choice for a 00' agent with features that Q Branch could once only dream of including a fingerprint scanner (once an idea restricted to Bond fiction) a 23MP camera and also a body which is water resistant – in case of a sky fall!  If you haven't seen the film yet- spoiler alert! Bond won't run out of battery at any point because of the new Li-Ion 2900 mAh battery which gives the secret service agent up to two days of battery. In all honestly, we haven't seen the film here yet, however we're wondering if Q branch will be making any subtle adjustments. As their latest campaign states, the Sony Xperia Z5, Z5 Compact and Z5 Premium are #madeforbond... and from recent leaks #alsomissmoneypenny
Unfortunately, we're currently out of stock on all BMW driving Ericsson JB988's – however we do have a vast number of pay-monthly deal on the Sony Xperia Z5 and you can view our full range of our Sony Xperia deals here.